+4
Chibs
Ultra Instinct Delly
GorudenRyu
sid
8 posters

sid

Administrator

---

Posts : 280
Join date : 2018-02-04
Location : Riverside, CA


Customize Profile

: Futoshi Shimano

Any predictions on where this series is headed?
do a kickflip maybe
GorudenRyu

Member

---

Posts : 158
Join date : 2018-02-27
Location : Paris, France


Customize Profile

: Ryuji Goda


Here we go. I'm invoking Naomi and I'm going to speculate a bit (and maybe give you some ideas to ask Sato).

Ichiban is already 41 years old and the synopsis that we know is powerful (Ichiban against all to summarize). So I wonder (if they want to make the new hero last in time) if this story will not last 2 or 3 episodes. It could break the tradition but why not that does not bother me personally.

I hope his boss is not a fake traitor and a real bastard until the marrow being ready to sell father and mother.

He is literally a son of a bitch. Raised in the street and in a snack bar. From his return to prison where no one is waiting for him, I hope he will have to start from scratch. Small jobs like on PSP or HGG and real relations (gauge of friendship in more developed) with traders, homeless, prostitutes and other populations of the district. To bring down the corrupt police and politicians as well as the Omi Alliance without waiting for the Tojo Kai to respond, the neighborhood child will have to have everyone behind him!

Majima and Saejima will be 54 and 53 years old. So Sega will have to introduce younger characters to perpetuate the saga. It's unfortunate that Minami was not exploited in the 5th. He would have made a good successor to Majima. It may be a problem with his prestigious seiyuu (Uchiwa Itachi, Auron and Squall ...)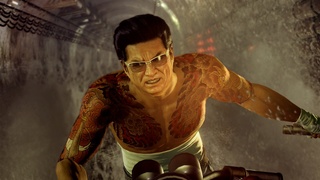 "In the Yakuza life, they are no KO's"
Ultra Instinct Delly

Member

---

Posts : 45
Join date : 2018-03-05
Location : Kame House


Customize Profile

: Ryuji Goda

I have this theory that we will get a Haruto saga that lasts about 5-6 games when he turns 16 or 17 and will carry on till he is around 50.
https://www.youtube.com/c/DellyTrey
https://www.reddit.com/r/Yakuza6/
First Of All I need more majima in my life so yakuza 0-2 could be the perfect thing for it if it happens, as for games in current timeline ( 2018 and later ), i think it depends on ichiban's story, he might just get one game or get a few and how far the can expand it, plus it would be nice if akiyama was a second protagonist for shin rgg

GorudenRyu

Member

---

Posts : 158
Join date : 2018-02-27
Location : Paris, France


Customize Profile

: Ryuji Goda

If Yakuza 0-2 is the direct result; it will make it consistent with the flashbacks of 5. Maybe Nishiki like playable character too.

I have no doubt that Majima is playable in Shin. His scenario in Kiwami 2 is a proof, in my point of view. It's a break-in because it's very minimalist.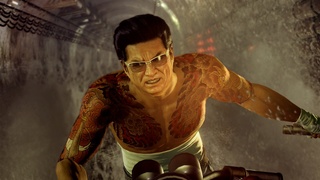 "In the Yakuza life, they are no KO's"
Marco T.

Member

Posts : 6
Join date : 2018-04-23


Customize Profile

: Kazuma Kiryu

I believe that aside from the new narrative cycle and its protagonists, we are going to witness a natural evolution of the formula according to the technological curve. There are chances for branching paths in the storyline, a true day/night cycle influencing both the gameplay and the staging, timed events, better integration of vehicles into the design and so on. The design choice of limiting the action to finite areas might lead to a dramatic increase in the level of interaction and overall believability, as opposed to proper open world titles. These are the points I'm more looking forward to about the future of Yakuza.
Hotdoghero1

Member

Posts : 3
Join date : 2018-03-03


Customize Profile

: Kazuma Kiryu

I kind of hope they add in clothing customization for once; like different suits, undershirts, glasses, hats, pants, shoes, maybe even different hairstyles for Ichiban if they really want to go all out.  
As for actual predictions/ideas, maybe in the Shin Yakuza 2 or 3, they'll give Ichiban his own family to run (afterall, we never got a game that actually explored being a Yakuza leader besides Daigo who isn't playable, so why not now).
They could probably even go back to the old canon if they want with spin-offs that explore more into certain major, but sadly non-playable characters. It'd be neat to have a game where we explore Kazama's life  
spoiled in the beginning of Yakuza 2 anyway:

as an assassin for the Tojo Clan
or Ryuji's rise of power and what truly inspired him to want to be THE Dragon.
we definitely need some real game about biker-gangs!
https://youtu.be/jsfbwaxAiU4
TheElecPlay

Member

---

Posts : 95
Join date : 2018-03-19


Permissions in this forum:
You
cannot
reply to topics in this forum