sid

Administrator

---

Posts : 280
Join date : 2018-02-04
Location : Riverside, CA


Customize Profile

: Futoshi Shimano

I was stopped in the middle of what I was doing and was shooketh by this intel from @CREEPnCRAWL, I will probably make this thread nicer and update it later.
Find out where the story started on PC, as Yakuza 0 and Yakuza Kiwami make their way to Steam coming soon!
Yakuza 0 comes out on PC on August 1st, while Kiwami has yet to have a date attached to it.
Links:
Yakuza 0
Yakuza Kiwami
Yakuza Kiwami
"Kiwami" means extreme.
1995
, Kamurocho… Kazuma Kiryu, the Dragon of Dojima, takes the fall for the murder of a crime boss to protect his sworn brother, Akira Nishikiyama, and his childhood friend, Yumi.
2005
… Akira Nishikiyama has become a changed man. Yumi is nowhere to be found. Ten billion yen has gone missing from the Tojo Clan's coffers, putting the organization on the brink of civil war. And Kazuma Kiryu is released from prison to a world he no longer recognizes.
With enhanced gameplay, an expanded cinematic story, the return of the battle styles from Yakuza 0, more nightlife spots, and re-recorded audio by the series cast, Yakuza Kiwami is the ultimate and most "extreme" version of the original vision of the series, now optimised for PC with 4K resolutions, uncapped framerates, customisable controls and ultra-widescreen support.
Yakuza 0
The glitz, glamour, and unbridled decadence of the 80s are back in Yakuza 0.
Fight like hell through Tokyo and Osaka with protagonist Kazuma Kiryu and series regular Goro Majima. Play as Kazuma Kiryu and discover how he finds himself in a world of trouble when a simple debt collection goes wrong and his mark winds up murdered. Then, step into the silver-toed shoes of Goro Majima and explore his "normal" life as the proprietor of a cabaret club.
Switch between three different fighting styles instantaneously and beat up all manner of goons, thugs, hoodlums, and lowlifes. Take combat up a notch by using environmental objects such as bicycles, sign posts, and car doors for bone-crunching combos and savage take-downs.
Fighting is not the only way to kill time in 1988's Japan: from discos and hostess clubs to classic SEGA arcades, there are tons of distractions to pursue in the richly detailed, neon-lit world.
Interact with the colourful denizens the red light district: help a budding S&M dominatrix learn her profession, or ensure a street performer can make it to the bathroom in time – there are 100 incredible stories to discover.
do a kickflip maybe
I still can't believe that this is happening.
Mediocreusername

Member

---

Posts : 5
Join date : 2018-05-21
Location : Somewhere in the U.S


Customize Profile

: Hiroki Awano

I can't wait for the mods that could come out of this.
"Kill this arrogant motherfucker!"
Mediocreusername wrote:I can't wait for the mods that could come out of this.
So much potential.
The Modding Community has been ready since years for this :D
Ultra Instinct Delly

Member

---

Posts : 45
Join date : 2018-03-05
Location : Kame House


Customize Profile

: Ryuji Goda

Can't wait for the possible modding capabilities.
https://www.youtube.com/c/DellyTrey
https://www.reddit.com/r/Yakuza6/
GorudenRyu

Member

---

Posts : 158
Join date : 2018-02-27
Location : Paris, France


Customize Profile

: Ryuji Goda

Goromi and Mr.Libido like playable characters !!!!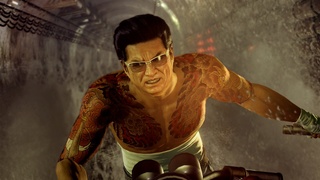 "In the Yakuza life, they are no KO's"
sid

Administrator

---

Posts : 280
Join date : 2018-02-04
Location : Riverside, CA


Customize Profile

: Futoshi Shimano

do a kickflip maybe

Permissions in this forum:
You
cannot
reply to topics in this forum